Get Super Backdrop + All The Upgrades In The Funnel For a onetime discounted fee!
Transform your Greenscreen Project, Online Meetings, Webinars Into A Hollywood TV Production Instantly!
Ready To Be Used To Create Any Scene In Your Videos, Graphics, Presentations, In Any Green Screen Project, Online Meetings, Webinars And Many More!
Why Super BackDrop is Simply SUPER!
Biggest green screen backdrops library to date with tens of thousands the best backdrops you can find in the world!
Comes with green screen actors that you can use with these backdrops to create unlimited situations/scenes.
Included with unique versatile visuals that are without background so you can place them on top of these backdrops to create unlimited scenes.
Compatible with all video & graphic software, all online meeting platforms that accepts virtual background features!
The largest selection of unique green screen backdrops that will put you wherever you want to be.
Included with Static and Video backdrops covering mammoth selection of themes that will satisfy any of your project requirements!
Free agency license included so you can use these backdrops for your client's project!
All files hosted in the cloud giving you 24/7 access whenever you want, and onetime payment pay once enjoy forever!
Introducing The Super Backdrop:
Super Backdrop is the world's best humongous library of tens of thousands unique specially produced greenscreen backdrops that you can use in your green screen project, use them for video and graphic work, in presentation, in online meetings and webinars and many more!
Super Backdrop literally oozes insane values and will impress you with some of the best specially produced static and video backdrops. The library also comes with versatile visuals and HD green screen actors and actresses that are perfect to use along with super backdrops to create unlimited scenes and situations!
Mammoth library of ten of thousand specially produced green screen backdrops covering some of largest selection of themes. Each backdrop also comes with 4 different variants giving you many choices to pick from normal version, out of focus, black and white and black and white out of focus.
Each Super Backdrop Comes With 4 Different Versions Giving You Great Versatilities!
Above Are Only A Tiny Fraction Of What You Will Get!
You Will Get Tens of Thousands Super Backdrops Each Comes With 4 Different Versions Covering Every Themes You Can Think Of!
Library of thousands unique high-definition video backdrops created for use with green screen or backdrop covering in various categories. Each backdrop comes with 2 variants the original variant and out of focus allowing you to pick the perfect backdrop for your project.
Each Video Backdrop Included With Two Different Versions The Original and Out Of Focus Offering Much More Versatilities!
Massive selection, you will find everything you need! All the backdrops cover every theme you can imagine such as office, nature, landscape, studio and everything!
Included with generic green screen actors and actress in various poses so you can use these green screen actors and actress along with the backdrop to create various situation or scene.
Hundreds Over Studio Quality High Definition Greenscreen Actors!
Create Unlimited Situations Using The Green Screen Actors And Super Backdrop!
Create Shopping Scene By Placing Shopping Expression On a Shopping Video Backdrop!
And Many More Combinations! There are Limitless Situations You Can Create!
Included with library of thousands versatile visuals (Specially created images without background) allowing you to drop these versatile visuals on any backdrop to create unlimited unique scenes!
Create Unlimited Unique Scenes Using Super Backdrops + Versatile Visuals! The Possibilities Are Endless!
All backdrops come in standard formatting, so they are compatible with any video, presentation or any software out there offering ultra-flexibility.
Agency license included at no additional charge, with agency license you can use super backdrops in your client's project or create new project and sell them to your clients.
Super BackDrop Can Be Used For:
Super Backdrops are compatible with almost all video software allowing you to use them in any green screen project regardless of the video software you are using. Apart from video software Super Backdrop can be used across different range of software too like graphic, presentation, spokesperson creation software and many more!
Create unlimited unique scenes using the super backdrops along with the versatile visuals and high definition green screen actors and actresses.
Apart from creating different scenes, you can also create limitless different situations!
You can use Super Backdrop for all types of project such as but not limited to green screen work, graphic design, presentation, video creation and many more!
Use them in online meetings and webinars making you look super professional during your online meetings, webinars, video calls or conferencing!
We have made Super Backdrops to be extremely versatile giving you limitless possibilities!
Super BackDrop Can Be Used with all software:
We have designed Super Backdrop to be extremely versatile, the listed software above is only a glimpse of what you can use Super Backdrop with. The backdrops in the Super Backdrop library can basically be used across ANY software in the market!
Summary Of What You Will Get With Super Backdrops:
Access to the world's best backdrops library boasting ten of thousand unique specially produced backdrops that you can use in your green screen work, online meeting, webinars, video & graphic project and many more!
10,000+ static backdrops each comes with 4 different variants original, out of focus, black and white and black and white out of focus.
Thousands video backdrops each comes with original variant and out of focus variant.
The backdrops cover almost every categories you can think of such as from airport, alley, architecture, corridor, garden, nature, wall, workspace and anything in between!
Included with thousands versatile visuals that are without background allowing you to mix and match with the backdrops to create unlimited unique scenes.
Comes with library of green screen actors and actress that you can key the background out and use them with the backdrops to create various situations.
Full agency license included so you can use super backdrop for your client's projects!
Customers Throughout the world love Super Backdrop!:
* All the following testimonials are REAL testimonials which we obtained from our existing customers during prelaunch.
I have been SuperGoodProduct customer for years, I pretty much bought most of the products they came out with and like their previous products, Super Backdrops offer amazing values, it is hands down the best backdrops library out there, the different variants such as the out of focus take my green screen project to the next level!
I was approached for a review, and what I can say about Super Backdrop library is it is very comprehensive, I can find any backdrop for my green screen work, I also use them for online meetings and they are awesome for that! I love the various variants for each backdrop they provided too. Lastly the green screen actors and actresses are GOLD!
The backdrops are very unique! I have not seen anything like this before, I love how the backdrops are sorted into easy to browse categories and everything is in the cloud so I can access them whenever I want. Very useful and helpful in my work as I'm into video production and these come in nicely!
The backdrops are absolutely gorgeous and love all the different variants! Love how you guys provide the green screen actors too, those cost a BOMB out there! Thanks a lot for putting the effort into creating this product, worth every penny!
And Through This Special Bundle Deal You Will Also Be Getting Access To All The Upgrades In the Funnel for a Onetime Discounted Fee! 
The Bundle Deal gives you access to BOTH Super Backdrop PLUS the Super Backdrop Supercharged upgrade!
The Ultimate all in one virtual studio creation suite giving you access to cloud based library boasting thousands of realistic virtual studios and backgrounds covering list of different categories! Plus this offer not just gives you access to the main library but also the upgrade library upgrade that boast twice more assets.
Flexible Images Club is a huge searchable cloud based library boasting tens of thousands flexible images that you can use in almost any project regardless of its destination background style or colors. These are not your ordinary images, these are professionally cut out images so they can blend in with any of your project seamlessly.
With the super versatile nature of these images, you can use them in videos, websites, graphic design projects, presentations, offline graphics or anything that you can think of!
Access to one of the largest and most updated PowerPoint templates library massive library features tens of thousands unique animation slides and templates in various styles and themes.
There are templates for creating video, presentation, social media ads, slideshow and so much more. With the huge array of diverse templates your customers can create video, sales pitch, political campaign, general presentations, slideshows, event videos, promotional materials, webinars, social media ads and much more using PowerPoint.
Power Slide is a massive online cloud library offering thousands of animation slides that anyone can use to interchange with each other to create unlimited unique videos, presentations, slideshows and much more.
With the Power Slide Combo offer, you will get access to the Power Slide library and Power Slide Platinum upgrade for a one time heavily discounted price.
Total Values: $847+ (You will be Getting More Than 60% Off through this Special Bundle Offer Page!)
Not Interested In The Bundle Deal? Then Get Super Backdrop As It Is!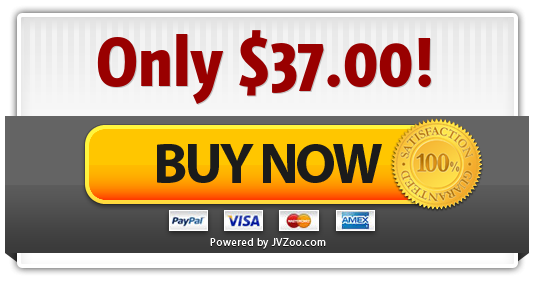 * This purchase will get you access to just Super Backdrop, you can decide to upgrade to the Supercharged library or the other upgrades in the upsells.
Get the Bundle Deal Now And Get Access to Super Backdrops Plus all the Above Upgrades!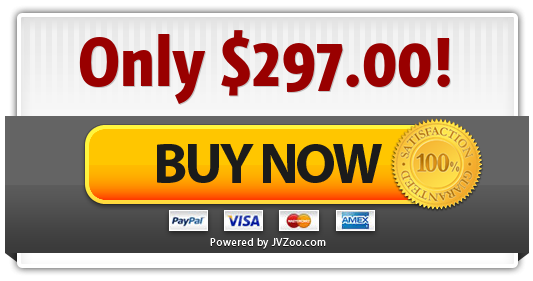 * This bundle deal purchase gives you access to Super Backdrop, the SuperCharged upgrade, Studio Ninja Combo, Flexible Images Club Combo, SuperPowerPPT Membership and PowerSlide for a onetime payment. (No future recurring fees)
Our Ironclad 100% Satisfaction Guaranteed! Give Conceptual Video Suite a try and lock in special launch discount for a onetime tiny fee! If you are not 100% satisfied contact us within 30 days by submitting a support ticket and our friendly support team will gladly refund you, absolutely no catch!
Return and refund policy.
Your purchase is protected by our 30 days money back guarantees! But please note all refund must done through JVZoo.com not PayPal. If you want to request for a refund please open a support at our helpdesk. If you open a dispute on PayPal it will only delay the entire refund process and it can take up to weeks or even months to get the refund done if you open a dispute on PayPal.
How will I receive my order?
* After your order has been processed an email with the login instruction will be automatically sent to your email, please check your email for the login instruction on how to access your ordered products.
Are these backdrops new and unique?
Yes all these backdrops are created in house by us, these backdrops are specially produced each with different variants like out of focus, black and white and more. These different variants give you more power as you can pick the right variant for your work, for instance you can pick out of focus if you want your backdrop to be not the focus point and etc.
Is this a cloud based library?
Yes all backdrops, versatile visuals, green screen actors and other assets are hosted in cloud server space. You get access to the library forever and you can pick to download which ever item you want to use.
Are there any upgrade?
Yes there are different optional upgrades that you can pick up, the list of upgrades are listed below:
Super Backdrop Supercharged - $37 to $57
Studio Ninja Combo - $67
Flexible Images Club Combo - $67
SuperPowerPPT Membership - $197
PowerSlide - $97
We also have a special bundle deal that you can get which will gives you access to Super Backdrop plus all the listed upgrades above. 
If you are interested in the bundle deal you can:
Do I need any software to use Super Backdrop?
All the backdrops, versatile visuals and green screen actors and actress included in Super Backdrop library are format with standard formatting so they are compatible with almost all video, graphic, presentation and any software out there. So whatever software you use will works with Super Backdrop.
If you do not have access to any image or video software, our member's area have recommendation on 100% free and powerful image and video software you can use.
Where can I get help?
* If you require any support with our product please contact us through our online helpdesk.
Is Commercial Rights Included?
Yes you will receive agency/commercial license allowing you to use these backdrops for your business or your client's work.
Is this a onetime fee?
Yes you only need to pay once and you get unlimited access and downloads to the library no future recurring fees.